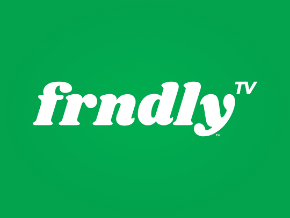 $8 / month
Live and on-demand TV the entire family can watch, with 14 channels and 1,000+ on-demand titles from The Hallmark Channel, Game Show Network, The Weather Channel, CuriosityStream, Outdoor Channel, BabyFirst, and more.
Frndly TV offers live and on-demand TV at an unbeatable starting price of only $6/month, with 14 popular channels suitable for all ages.
Get the best price available for all three of The Hallmark Channels and The Weather Channel, plus enjoy more uplifting, educational, and adventure driven shows from PixL, Light TV, CuriosityStream, Game Show Network, Outdoor Channel, Sportsman Channel, and more.

Enjoy access to 1,000+ shows and movies on-demand. Get instant access to watch anything that aired in the last 72-hours. Record your favorite shows to watch anytime. Start watching live programs from the beginning or quickly jump ahead to live TV.

Frndly TV offers three inexpensive plans that won't break the bank. Choose the Basic plan for only $6/month to watch your favorite shows live or on-demand on one device at a time. Upgrade to the Classic or Premium plans for only $8/month and $10/month respectively to add an unlimited DVR, HD quality, and more devices your family can enjoy Frndly TV on at the same time.

Watch your favorite live channels and shows from Frndly TV anytime anywhere.

More Frndly TV features:

● Live TV guide

● Continuous watching while browsing
● Forward through ads on recordings
● Closed captioning
● 7-day free trial
Devices
Channels
Ready To Sign Up?
Click below to sign up for the service on their site
Ever used Frndly TV? Leave a review