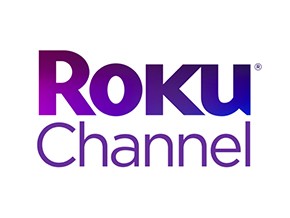 The Roku Channel is your home for free, live, and premium TV. Watch an ever changing selection of hit movies, TV shows, 24/7 live news, sports, and popular kids' movies and TV shows –all totally free. Roku device not required!
Watch dozens of live news, sports, entertainment, and music channels anytime, plus enjoy access to hundreds of on-demand shows and movies for every genre and age, including popular network shows, blockbuster films, nostalgic TV, kids series, documentaries, British dramas, classic cinema, and more. All free!
Want to watch even more? Easily add 30+ Premium Subscriptions from HBO, CINEMAX, SHOWTIME®, STARZ, EPIX and more! It's subscription-streaming made easy with one login, one bill, and one place to stream the TV you love. (Premium subscriptions through The Roku Channel are available in the US only.)

Start watching your favorite shows and movies on your Roku device at home and pick up where you left off with the free Roku mobile app. Don't own a Roku device? No problem! The Roku Channel is available on most devices via the Roku app or a web browser too. Enjoying your favorite entertainment has never been easier.

Not sure if The Roku Channel is right for you? Let us help find the best TV streaming services for your needs by visiting our home page at MyBundle.TV to select your favorite channels and features, find and compare streaming services that best match your preferences, and read user reviews.

Devices
Ever used The Roku Channel? Leave a review
User Reviews
CONNECTING FREE CONTENT AND ROKU OWNERS
This curates free content from multiple services and provides a handy interface to manage your premium channels. Personally, I would have given this five stars before they added the premium channels. This addition only made the interface less user friendly. For its original purpose, it is still very useful Considering it is free, it is a no-brainer for Roku owners.